Attachment Lead in Schools Training
7 Day Modular Course - 2017/8

NOW ACCREDITED!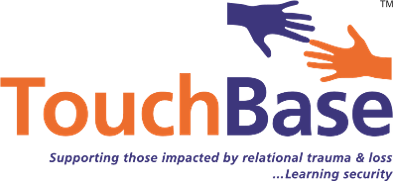 Attachment Lead in Schools Training
Understanding how to support adopted, fostered & vulnerable pupils to settle and learn
Location: Adoptionplus, Moulsoe Business Centre, Moulsoe, Milton Keynes MK16 0FJ

Hosted by AdoptionPlus

Course Dates: 7 dates through 2017 - 2018 Starting in November (see flyer below )
Presented by:Helen Wright, TouchBase Strategic Attachment Lead Teacher.
Accredited By: The University of Brighton
Overview:
This 7 day modular training course has been developed to enable school staff themselves to become Attachment Leads in their schools and local authorities.
The course is for those determined to provide alternative practices to enable all pupils to be fully included in school, making the most of all the educative opportunities on offer.
Suitable for:
Aimed primarily at both education support staff (TAs/Mentors) and their Senior Managers (INCOs, SENCOs, Assistant Heads) who are determined to include pupils in their schools who are vulnerable, a cause for concern, in need, at risk, in care, on special guardianships or adopted.
However Virtual School Head teachers, the Virtual School team and various behaviour outreach services have also attended. Educational Psychologists have also participated as part of their doctorates at Queens University in Belfast. Those who have recently gained Attachment Lead status are listed on the this website.
For further information or to book:
Contact Alice Hollingdale
on 01908 218251 or email: alice.hollingdale@adoptionplus.co.uk
or visit www.adoptionplus.co.uk