Attachment Lead in Schools Training
7 Day Modular Course 2020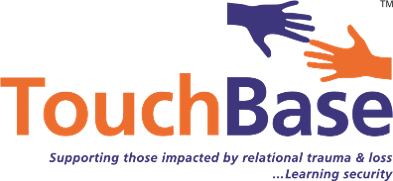 Attachment Lead in Schools Training
Understanding how to support adopted, fostered & vulnerable pupils to settle and learn
Venue: The Three Swans Hotel
21 High Street, Market Harborough, Leicestershire, LE16 7NJ (FREE Onsite parking available (limited spaces)
Course Dates: 7 dates Starting September 2020 & ending June 2021
For any further details please contact: hannah@touchbase.org.uk
Presented by: Clare Langhorne
Overview:
This 7-day modular training course has been developed to enable school staff themselves to become Attachment Leads in their schools and local authorities. The course is for those determined to provide alternative practices to enable all pupils to be fully included in school making the most of all the educative opportunities on offer.
The course is rooted in attachment awareness and trauma informed practices. By attending to the attachment systems of individual pupils, these pupils can settle to learn. This course will be based on the latest findings around interventions to support those affected by developmental trauma, loss and insecurity of attachment.
The course will complement the book 'Settling troubled pupils to learn: Why relationships matter in School' co-authored by Louise Michelle Bomber and Dan Hughes. The course will enable staff to identify and assess the need for alternative, additional support in school and to set up integrative support plans for individual pupils over 2-3 years.
Entry Requirements:
Ideally two members of staff chosen from the same school if possible – a senior manager/leader and member of support staff
A commitment of 7 days' release from usual school duties to attend between 9.30am and 3.30pm over the duration of a year
Completion of an application form for registration with the university
A live case from each school to be reflected upon throughout the duration of the course
A commitment to undertake background reading and to carry out follow up work in between sessions that includes assessed course work
A commitment to deliver a twilight taste to their own staff after completion of the course
Participation in a support network with other course members once the training course is completed
Costs and Payment Due Dates:
Total cost of the course per delegate is £1,250 +VAT
For any further details please contact: hannah@touchbase.org.uk
Places will be awarded on a first come, first served basis.
To book the course please CLICK HERE