Attachment Lead in Schools Training
7 Day Modular Course - 2018

NOW ACCREDITED!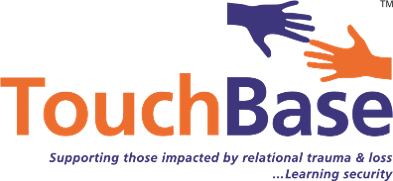 Attachment Lead in Schools Training
Understanding how to support adopted, fostered & vulnerable pupils to settle and learn
Venue: Sussex County Cricket Ground, County Ground, Eaton Rd, Hove BN3 3AN
Course Dates: 7 dates through 2018 Starting in March (see flyer below ).
Presented by: Louise Michelle Bombèr, Strategic Attachment Lead Teacher, Therapist and Author
Accredited By: The University of Brighton
Overview:
This 7-day modular training course has been developed to enable school staff themselves to become Attachment Leads in their schools and local authorities. The course is for those determined to provide alternative practices to enable all pupils to be fully included in school making the most of all the educative opportunities on offer.
The course is rooted in attachment awareness and trauma informed practices. By attending to the attachment systems of individual pupils, these pupils can settle to learn. This course will be based on the latest findings around interventions to support those affected by developmental trauma, loss and insecurity of attachment.
The course will complement the book 'Settling troubled pupils to learn: Why relationships matter in School' co-authored by Louise Michelle Bomber and Dan Hughes. The course will enable staff to identify and assess the need for alternative, additional support in school and to set up integrative support plans for individual pupils over 2-3 years.
Suitable for:
Aimed primarily at both education support staff (TAs/Mentors) and their Senior Managers (INCOs, SENCOs, Assistant Heads) who are determined to include pupils in their schools who are vulnerable, a cause for concern, in need, at risk, in care, on special guardianships or adopted. However Virtual School Head teachers, the Virtual School team and various behaviour outreach services. Educational Psychologists have also participated as part of their doctorates at Queens University in Belfast.
Those who have recently gained Attachment Lead status are listed on the this website.
Costs and Payment Due Dates:
Total cost of the course per person is £785.
We would need to receive your expression of interest and completed application form for the course by 5th February 2018.
Please contact Keeley de Freese, TouchBase Co-ordinator, at keeley@touchbase.org.uk for an application form.
Places will be awarded on a first come, first served basis. There are a total number of 24 places on this course.
Your individual deposit invoice of £500 must be paid by 19th February 2018.
Your individual final invoice payment of £285 must be paid by 2nd March 2018
Full Details
Course Flyer