Attendee Feedback - 7 Day Modular Course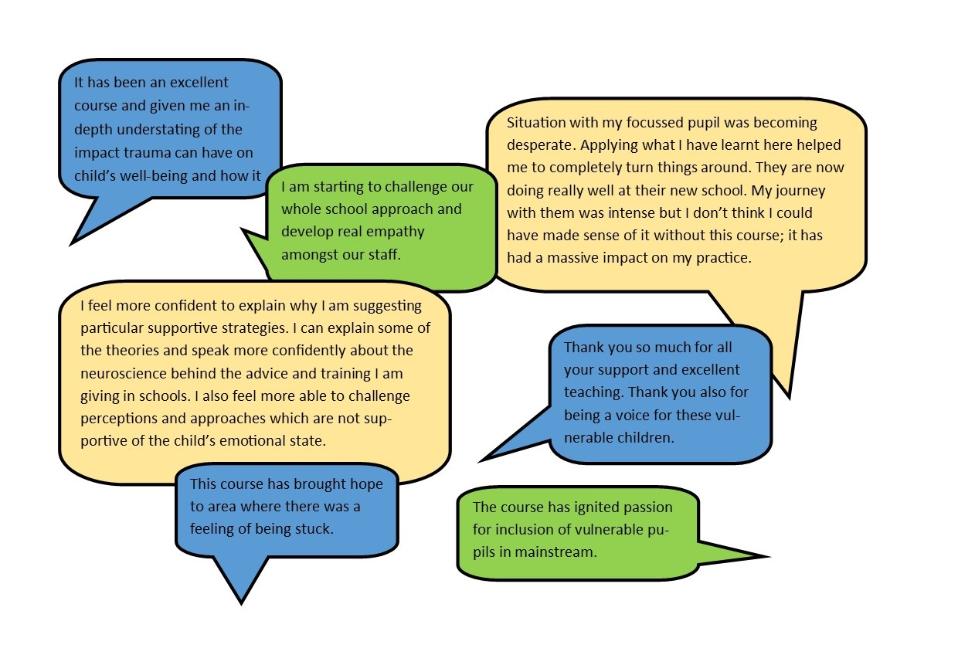 Attendee Feedback - 2nd February 2015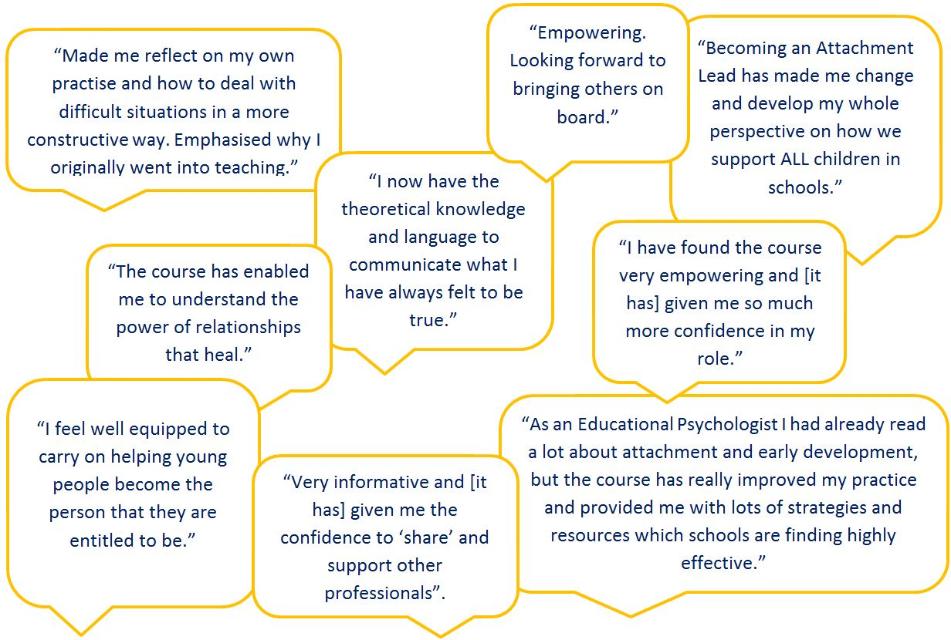 Quotes from 2013-14 Course Evaluations
General:
"I would like to say a heartfelt thank you for some of the most profound training in my 37 year teaching career."
Lowering the effects of toxic shame:
"The power of this session will remain with me for the remainder of my teaching career."
"One of the most powerful sessions I have ever been to."
"So much covered and so much to convey to other staff."
"This was very empowering and already seeing the results."
Formulation of attachment support programs:
"This was invaluable in opening my eyes to the range of different steps we could take and possible interventions."
"I was really struck by how these programs can be used to support a child for a really long period of time. It is really helpful to look at these large timescales."
"Very informative and helped to focus on where to go with specific children."
Assessments of those needing attachment support programs:
"My mind set has changed - really keen to know how to support children at work."
"Came away feeling I had to share with colleagues. Connection before correction really important."
"The support materials helped formulate a framework so could begin to think at a strategic level about how to do it."
"I began to notice other children who also may have had attachment difficulties and resulted in my asking questions re: possible trauma."
"Really useful and practical. This day really changed my approach."
Transitions and home/school partnership:
"I now have a much stronger relationship with the Foster parents and feel in a position to develop it further for the sake of the child."
"Lots of really practical ideas, easy to relate to how this can be used in school."
The power of relationship and the development of permanency:
"Fabulous day-loved the theraplay particularly."