Anne Henderson (B.Ed Hons, NPQH)

Education Team & Training Team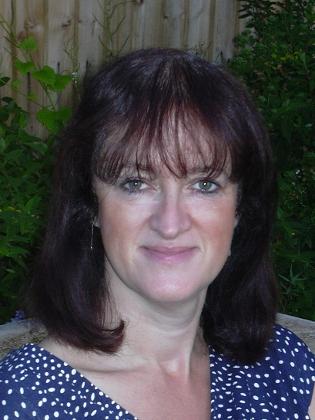 Anne is both a strategic Attachment Lead Teacher and adoptive parent with extensive years of experience working within the education sector.
Initially as a class teacher, Deputy Head and currently as a Specialist Teacher, working with individual pupils, groups and classes, giving support to schools and specialist units, providing them with assessments, consultations, training and advice to support pupils from Early Years through to Year 11.
Anne has completed and continues to follow the recommended pathway for TIE (Trauma Informed Education)
Anne is involved in providing wrap around care for Team Pupil in schools (see Attachment Aware Schools series by Louise Michelle Bomber). She facilitates an Adopters Supporting Education group and clinics for the TouchBase Centre CiC in Brighton. Anne is Level 2 Theraplay trained and consistently uses Theraplay Informed Practice to deepen and strengthen the connection between Key Adults and their pupils and also for groups of troubled pupils. A passionate practitioner Anne is keen to ensure all schools are attachment aware and trauma informed so they can be truly inclusive for all vulnerable children. Anne encourages engagement in rich, relational interventions using P.A.C.E (based on Dan Hughes support model). During her career Anne has worked alongside Educational Psychologists on Attachment Projects in Surrey, providing support to adopters, parents and pupils. Now working closely with Louise Michelle Bomber, Anne encourages staff in schools to be reflective before using interventions and to be aware of behaviour being communication.
Anne continues to extend her knowledge and expertise. She is an Accredited Trainer in Therapeutic Story Writing (Dr Trisha Waters) and continues to use therapeutic interventions when working with children in schools. Anne is keen to explore the principles of Dyadic Developmental Practice and include these in her work. With a view to enrich her supportive interactions with pupils further, Anne recently completed a Foundation Course in Drama Therapy at Roehampton University.
Due to her personal and professional experience Anne is well placed to advocate on behalf of vulnerable children who have experienced significant relational traumas. Armed with a wealth of strategies and experience, Anne presents clearly and passionately. Her continuing work in a wide variety of schools ensures that Anne is aware of current issues affecting schools. She brings real life cases, thinking and solutions to those in education, integrating the latest research of trauma and interpersonal neurobiology.
Anne is available to present Day 1 (Inside I'm Hurting) and Day 2 (What About Me?). She is also one of our visiting lecturers for Brighton University accredited 7-day intensive course for those wishing to be Attachment Leads in Schools.
Contact info@touchbase.org.uk for more information on how to book Anne.