Helen Wright
Strategic Attachment Lead Teacher & Therapist
Education Team & Therapy Team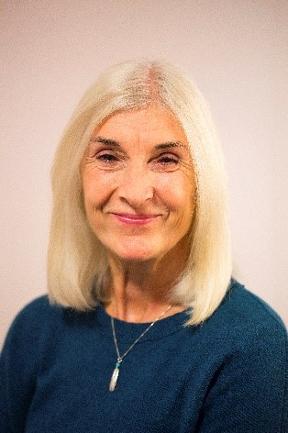 Biography
Helen Wright is a qualified Teacher and a Therapist, registered with BACP (British Association of Counselling and Psychotherapy). She has additional training as a trainer of Whole School Quality Circle Time; in Theraplay and DDP informed practice. Helen is in the process of certification for DDP. Helen has completed and continues to follow the recommended pathway for TIE (Trauma Informed Education).
Helen has worked with individual pupils, classes, whole school settings, teachers, and support staff in early years, primary, secondary, mainstream and specialist settings across Bristol. She has provided consultative work around individual pupils, advice and training for education staff and has taken a lead on developing citywide Attachment Aware and Trauma Informed Practice and the Development of Nurture Groups across Bristol schools. She currently works as a National Strategic Attachment Lead Specialist Teacher; Therapist and Trainer. She is part of the TouchBase Team and is currently developing TouchBase Bristol.
Within the TouchBase team, she trains in Attachment and Trauma Informed practice and is a visiting lecturer on the 7-day accredited modular course for education staff who wish to become Attachment Leads in their schools and authorities across the UK.
Helen is a regional lead of Attachment Lead Networks, furthering support, and professional development for practitioners as Attachment Leads across the UK by facilitating regional hubs.
Helen's work is founded in Person Centred Theory (an Integrative Approach), Attachment Theory and Intersubjectivity Theory. She develops the use of PACE, DDP, Theraplay, Sensory Interventions, awareness of ACE's, Well-Being and Mindfulness within her practice.
She provides therapeutic support, specializing in working with children and young people who have experienced significant relational trauma and loss.
As part of the TouchBase Team and as a Strategic Lead, Helen provides in depth Developmental Trauma Interventions for children, families, and schools called Seguridad Plus.
Her interest in Inclusion grew when she worked in Fulham, London, as a subject teacher. She became aware of pupils, who found it very difficult to settle to learn due to earlier and ongoing traumas and stresses within their lives. Many young people sought out time to talk at break times and lunchtimes. She was aware that many children and young people needed a different way and style of teaching and relationship. Her work in specialist settings further developed her knowledge, experience, awareness, and skills in working with children and young people with complex needs. During her work within the Central Support Services for Bristol, she studied in Therapy and Mental Health in adults, children, and young people. She is passionate about this area of work and the positive impact that it can have for children's well-being and learning.
To book Helen, contact info@touchbase.org.uk.