Louise Michelle Bombèr
Strategic Attachment Lead Teacher & Therapist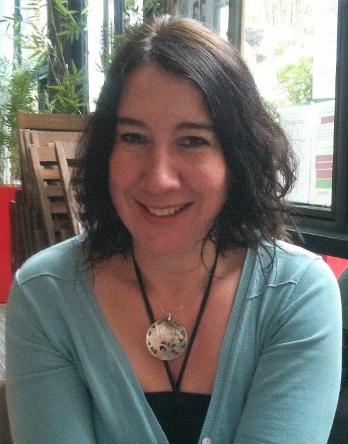 Louise Michelle Bombèr is qualified as both a specialist teacher, a therapist and a DDP certified practitioner. She has worked with individual pupils, classes, whole school settings, local authorities, teachers and support staff across both the primary and secondary phases. She has provided consultations and training for education, social services and health. She has set up TouchBase™ Brighton and TouchBase™ Bristol.
Louise and her team offer a range of services supporting children and young people who have experienced significant relational traumas and losses to move towards learned security and recovery. Louise also works as a clinical supervisor for counsellors/therapists working in schools. She created the 7-day intensive course, accredited by the University of Brighton, for staff wanting to become Attachment Leads in their schools and authorities.
There is now an extensive network of Attachment Leads all over the UK who come together as a group in Brighton (ALN Brighton) and Milton Keynes (ALN Central) at present.
Louise's work is informed, in the main, by Attachment Theory and Intersubjectivity Theory. She promotes and uses PACE, DDP, Theraplay and SAI within her practice and has also developed her own Developmental Trauma Assessment for education which includes an Individual Development Plan for 2 to 3 years – 'Seguridad'.
As well as having written many articles, she is the author of the very popular book 'Inside I'm Hurting', now translated into French and Italian. She also wrote 'What About Me?'. Louise contributed to the book 'Teenagers & Attachment'. She has co-authored 'Settling Troubled Pupils to Learn: Why Relationships Matter in School' together with Dan Hughes. Louise contributed to a specialist family law book 'Capacity to Change' outlining what needs to be considered for traumatized children and their lives in school. More recently Louise has written the 'Attachment Aware Schools Series – Bridging the gap for troubled pupils' to support schools to create effective small teams around pupils – Team Pupil. Louise is a strong advocate for attachment aware and trauma informed interventions within education, as at present many pupils who have experienced toxic stress are misunderstood and even excluded from schools.
She contributed to the recommendation paper advocating for attachment, neuroscience and child development to be included in all teacher training under the Consortium for Emotional Well-Being in Schools.
Her interest in inclusion began when she worked in Newham as a class teacher, when she became aware of a cohort of children who found it very difficult to settle to learn, because they were preoccupied with past issues of relational trauma and loss. Her awareness and curiosity about this further developed during a year of working with street children in Bolivia. Determined to understand more about these children's internal worlds, she came back to London to study mental health and therapy, whilst being employed within education to promote inclusion. She became especially interested in the area of attachment and in 2000 was employed on the Attachment Project in Brighton & Hove – a mental health initiative funded and staffed by health, education and social services. She also set up and ran a therapy service to schools in Brighton & Hove for children who were at risk of exclusion or who had been excluded. Louise worked within the Adoption & Permanency Team for a number of years.
Her curiosity, passion, experiences and trainings have enabled her to get alongside children, young people and adults impacted by relational trauma and loss in creative ways, enabling them to make the most of all that family and school life has to offer.
Louise is a practitioner and is available for family and school therapy work in Sussex using DDP and Theraplay Informed Practice. She co-ordinates Seguridad in schools and Plot 22 – a therapeutic allotment project to strengthen attachment. She is also available for individual therapy, supervision and consultations.
At present, Louise also travels around the UK and further afield one day a week delivering Key Notes at conferences and running a number of Attachment Aware and Trauma Informed (AATI) courses she has written.
If you are interested in Louise's work, please check out: www.TouchBase.org.uk and @TouchBase_UK or email info@TouchBase.org.uk
If you are interested in CPD, please check out: www.attachmentleadnetwork.net