Louise Kilshaw
Strategic Attachment Lead Teacher
National Training Team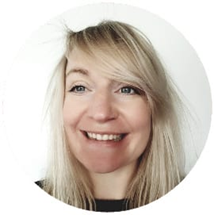 Biography
Louise is a valued member of our national training team at TouchBase. She is passionate about embedding attachment aware and trauma responsive practices at home, school and out in the wider community.
With over 10 years of experience in the teaching sector within the secondary phase, and over 16 years of experience supporting vulnerable young people in a variety of contexts, she has evidenced how committed she is to a relational approach. Louise is dedicated to the conversation around how to celebrate the gains in the education sector, whilst challenging behaviourist principles that can alienate those who have experienced developmental trauma.
She specialises in supporting those children and young people who have not only suffered relational trauma and loss, but who have also had to navigate the care system. Louise is a practitioner and divides her time between TouchBase and the Torbay Virtual School where she works as a Teacher for Looked After Children, implementing attachment aware and trauma responsive practice into the everyday. She gets alongside pupils offering advice and consultation to all those involved in their lives. This involves both setting up small teams for pupils (Team Pupil) and actively participating in some of these teams herself, using Theraplay® Informed Practice as a way of being to support recovery, learned security so that they have increased capacity to settle, to make the most of all the educative opportunities on offer. Her work contributes to reducing exclusions and improving the educational outcomes for children in care. Having completed attachment lead, DDP and Theraplay® trainings, together with other complimentary trauma responsive interventions, Louise comes highly recommended as a Gold member of Trauma Informed Education (TIE) for all she contributes to children and young people.
Louise has both set up, and collaboratively worked on, many projects which have benefited young people who have experienced trauma and loss.
As an outdoor enthusiast, she has collaboratively set up a hugely successful outdoor education project for cared young people that uses PACE as a way of being, to support their transition from primary to secondary school and build resilience.
Having set up a mindfulness project in Torbay which benefited education staff, pupils and foster carers she has a wealth of experience of the value that moment to moment acceptance, compassion, and presence can have upon those in her care.
The music group for cared for young people, which she set up with a colleague, has performed at public events offering vital extra -curricular achievements and social and emotional learning for one of the most vulnerable groups within education.
Attachment aware and trauma responsive practice is integral to both her roles. Louise actively seeks ways to facilitate the conversation around how we can embed these principles and practices in our education and care sectors.
To book Louise for any of our trainings please contact info@touchbase.org.uk