Julia Wilde
Attachment Lead Teacher
Education Team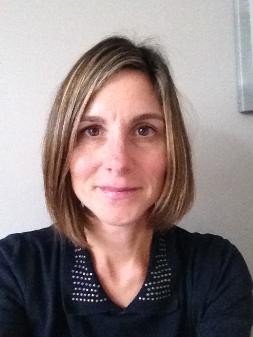 Biography
Julia is a Strategic Attachment Lead teacher and is part of the TouchBase team. With a background teaching in Secondary Education, her experience of working in schools has focused on inclusion and supporting vulnerable students. Julia has completed and continues to follow the recommended pathway for TIE (Trauma Informed Education).
Julia completed the modular course to become an Attachment Lead and is an active member of the Attachment Lead network. As part of the TouchBase™ Team she provides a variety of support provisions for Primary and Secondary schools throughout Sussex. Julia uses Seguridad Plus to build developmental trauma interventions for children, families and schools. Seguridad involves the creation of individual educational development plans which contain long term trauma informed attachment aware support strategies to settle children into their homes and schools.
The Seguridad Plus process also involves the compilation of a fact file, which provides the team around the child with a concise document of the young person's experiences, triggers and effective support strategies. This information is of great value as it supports necessary reflection and awareness of the impact of Adverse Childhood Experiences.
Julia works directly with children and young people with attachment difficulties together with their Key Adult and parents/carers on an allotment project, Plot 22, where activities facilitate and encourage connection for those who have experienced relational trauma and loss.
At TouchBase Julia runs several support groups for Key Adults, in different educational roles, who are working with young people who have experienced relational loss and trauma. She also has contributed to whole school training events and is available for educational consultations to discuss attachment aware and trauma informed approaches for students.
Julia has completed Level 1 Theraplay training, enabling her to apply Theraplay Informed practice to working with those who have experienced relational loss and relational trauma. One to one and group activities encourage the development of structure, engagement, nurture and challenge for a pupil. Julia is able to facilitate Theraplay sessions in school.
Julia incorporates DDP Informed practice (Dyadic Developmental Psychotherapy) into her work, having attended DDP Level 1 training and applies the core principles into her TouchBase support. In particular, the adoption of P.A.C.E.- Playfulness, Acceptance, Curiosity and Empathy (Dan Hughes).
Julia has attended training in 'dissociation' with a focus on 'The fundamentals of Dissociation and DID', Trauma, Dissociation and Recovery' and 'Working with Relational Trauma' delivered by Positive Outcomes for Dissociative Survivors.
Julia started to specialise in the area of SEN while in a teaching post in London. Following further training in the area of SEN, she was delegated to work as an Assistant SENCO. Julia went on to set up and ran an alternative education facility as part of the inclusion department. The facility was for students with a variety of emotional, behavioural and social needs, aged 11 to 14. Vulnerable, disaffected or volatile students could gain access and receive the necessary one to one and small group support essential to enable them to settle and learn in the whole school setting. Julia planned and delivered creative sessions using a flexible and enhanced curriculum.
Julia began to focus on supporting those with Attachment difficulties while volunteering on a Brighton based art project "Walk a mile in my shoes". The exhibition allowed a group of young people to express their experience of troubled relationships, trauma, loss and the emotions surrounding being fostered or adopted.
Julia has built an awareness around sensory attachment interventions and the role they play in emotional regulation. Her first-hand experience of supporting vulnerable students has seen that sensitive, attuned care which enables regulation, is a foundation to learning and therefore a priority
Julia believes that through attachment aware trauma informed approaches, connection can be made to vulnerable students allowing them to access education.
To work with Julia, please contact info@touchbase.org.uk.